Upgrade Kit - 10 Gallon Starter System to Full 10 Gallon 120V Brewing System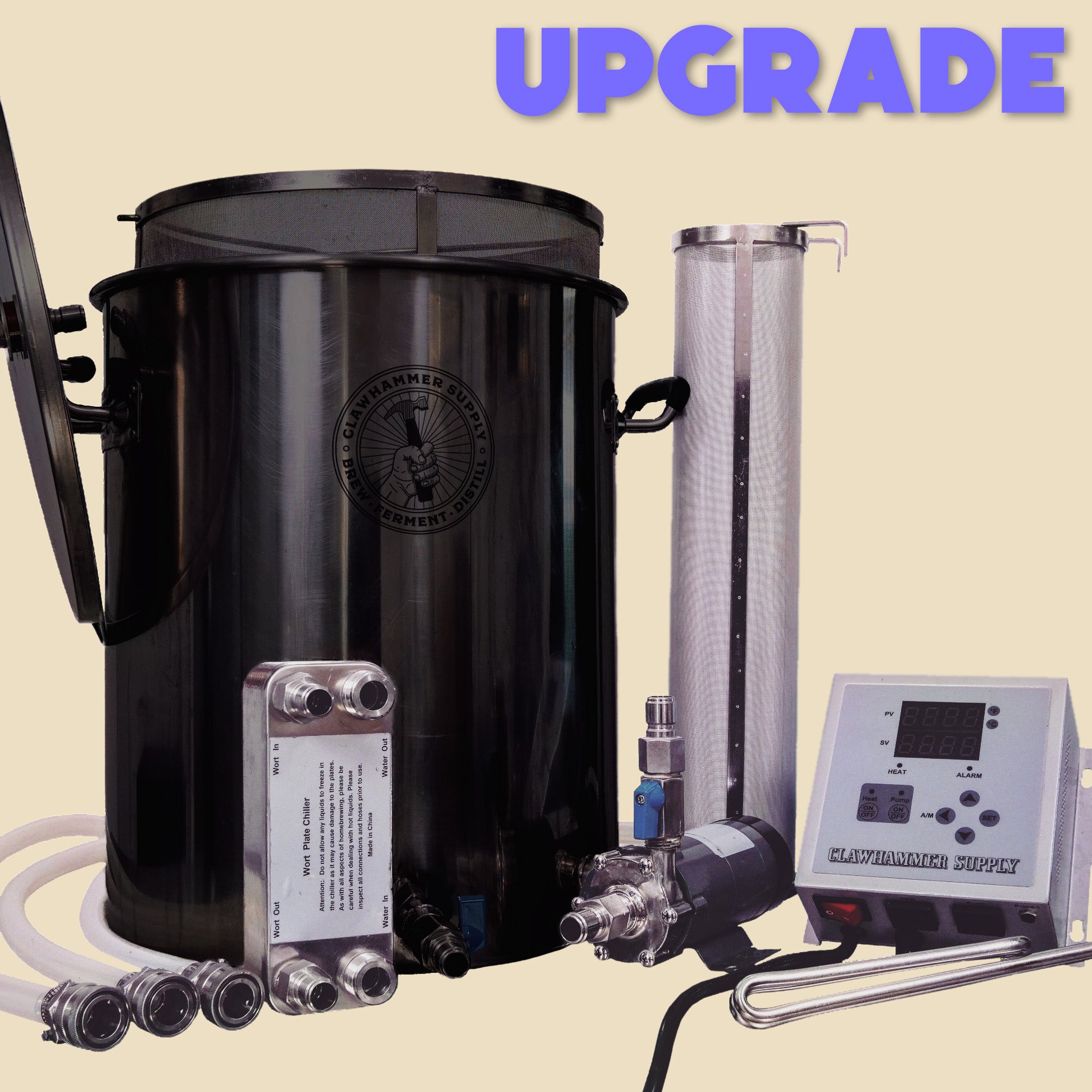 Upgrade the 10.5 Gallon Starter Brewing System to the full 10.5 Gallon Electric Home Brewing System - 120v - BIAB
Includes: 
15 amp PID digital controller.
Heating element adapter.
1650 ultra low watt density heating element.
Heating element power cord.
Brewing Pump
20 plate wort chiller.
Hop basket for

 

10

 

gallon

 

kettle.
Stainless Steel Thermowell.
Bazooka tube.
Lid Spray Valve

 

Kit.

15 feet Food grade, high temperature, thick walled silicone hose.
1 ball valve.
5 Hose clamps.
5 male quick disconnect 1/2" female NPT.

5 hose barb to female quick disconnect fittings.
Teflon Tape.
Praise from our customers
It shipped the same day I ordered it and was at my door 3 days later. The parts went together like a dream. Everything fit exactly as it was supposed to. The video instructions made this build very easy.
Jimmy F.
Lakeland, Florida