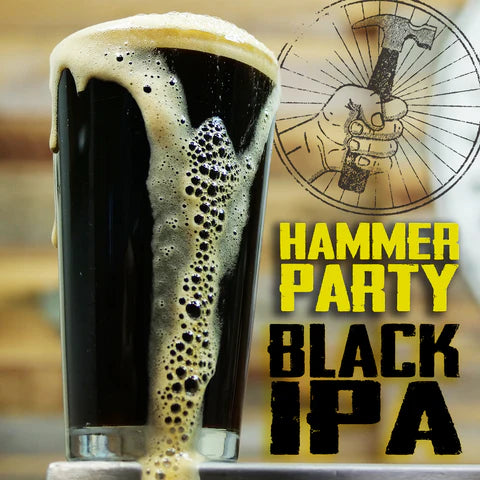 This style of beer, also known as a Cascadian Dark Ale, is one of our favorites. We present to you, brewed by popular demand, The Hammer Party Black IPA recipe kit.

Makes 5 gallons of delicious beer. 
Includes all grains which have been double crushed
Includes US05 yeast
For full step by step directions click here
Designed to be brewed on Clawhammer Supply's Brewing systems.
Praise from our customers
It shipped the same day I ordered it and was at my door 3 days later. The parts went together like a dream. Everything fit exactly as it was supposed to. The video instructions made this build very easy.
Jimmy F.
Lakeland, Florida