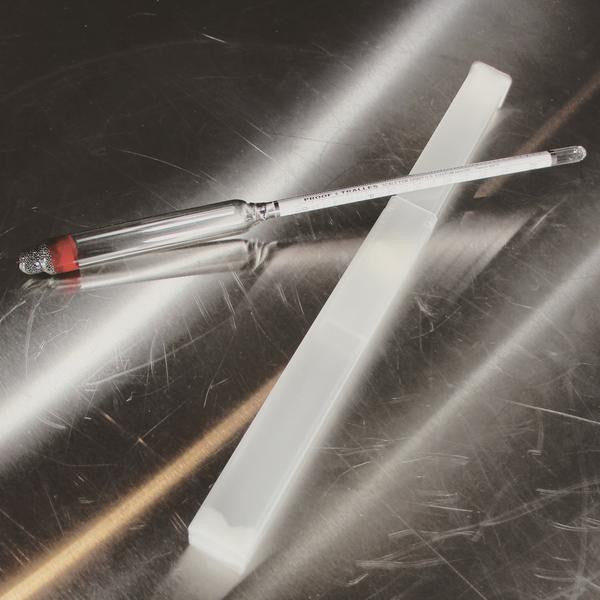 Triple Scale Brewing Hydrometer
Our Triple Scale Hydrometer is a great tool for testing the starting and finishing gravity of beer, wine, or a mash.

This hydrometer has three scales. It measures specific gravity, potential alcohol and brix.

9" long. 

This hydrometer is used to determine the ABV in beer, wine, and also whiskey mashes. If you need to proof spirits you need a proofing hydrometer.
Praise from our customers
It shipped the same day I ordered it and was at my door 3 days later. The parts went together like a dream. Everything fit exactly as it was supposed to. The video instructions made this build very easy.
Jimmy F.
Lakeland, Florida