Electric Heating Element 5500 watts / 1.5" Ferrule Adapter / Cord 240v / Thermowell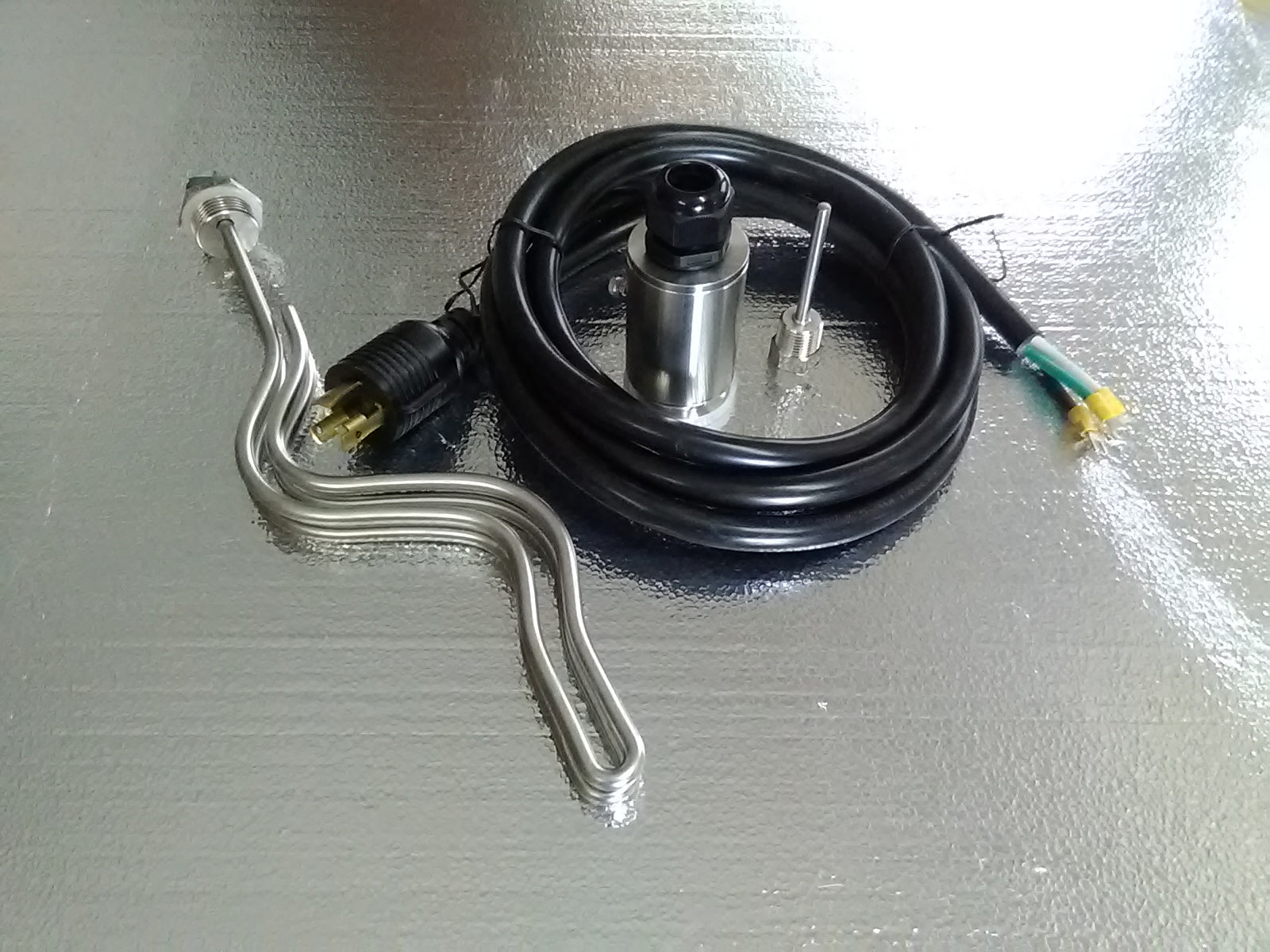 Details
Easily control this heating element kit with one of our electric controllers. 
1.5" Heavy duty stainless steel element adapter

5550 ULWD  heating element

9 foot 30 amp power cord

Thermowell
What You Need
Electric controller to regulate the temperature
1.5" Tri-Clamp and gasket (included in our brewing kit and 8 gallon stainless stills)
GFCI protected circuit.
How To Install
Thread the exposed end of the plug through the adapter cover and attach the wires of the plug to the heating element using a screw driver. Screw the element into the heavy duty adapter (included). Attach the adapter cover to the adapter housing. Attach the adapter and element to a 1.5" ferrule.
Praise from our customers
It shipped the same day I ordered it and was at my door 3 days later. The parts went together like a dream. Everything fit exactly as it was supposed to. The video instructions made this build very easy.
Jimmy F.
Lakeland, Florida