1/2" F-NPT Copper Thermometer Adapter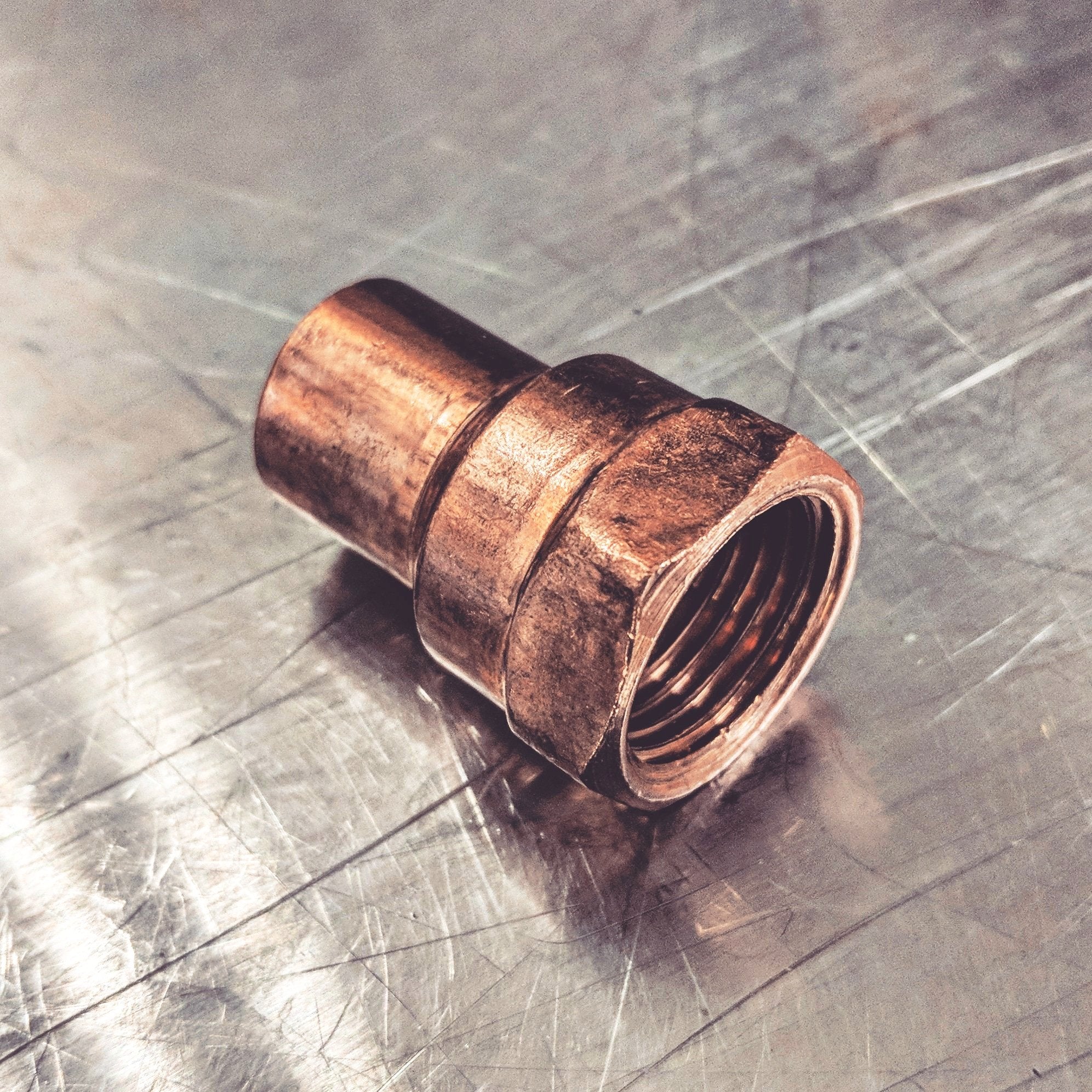 This 1/2" fitting to NPT female adapter can be used to install a "welded thermometer" in 1, 5, or 10 gallon Clawhammer Supply moonshine still kits. Simply install the fitting as shown in our article on "How to Install a Thermometer in a Moonshine Still" article.
As the above mentioned article describes(in much greater detail), simply drill or cut a hole in the side of a still, large enough to accommodate the 1/2 pipe fitting. Solder the fitting to the copper still. Wrap the thermometers 1/2" male NPT threads with high temp, chemical resistant thread tape and screw it into the fitting. Hand tighten and snug with pliers. Do not over tighten.
Using this copper fitting in conjunction with lead free solder and a stainless steel thermometer ensures that the contents of the still will not be contaminated by coming into contact with undesirable metals and material.
If you need both the copper adapter and the thermometer click here to save a few bucks.
Praise from our customers
It shipped the same day I ordered it and was at my door 3 days later. The parts went together like a dream. Everything fit exactly as it was supposed to. The video instructions made this build very easy.
Jimmy F.
Lakeland, Florida