8 Gallon Essential Oil System (Upgrade from 8 Gallon)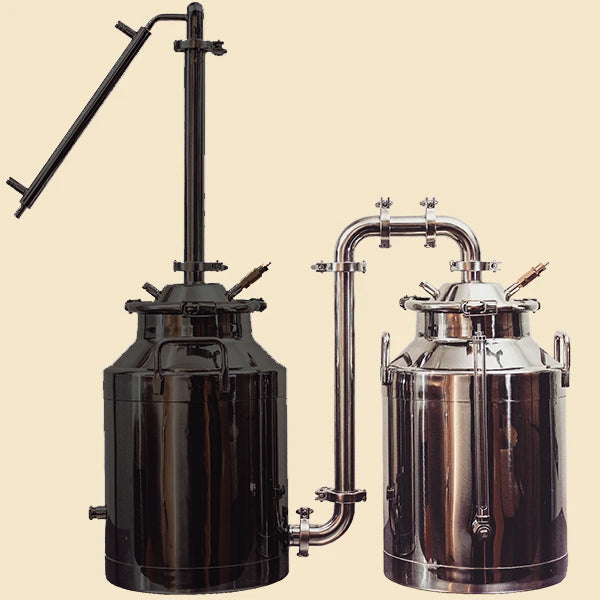 8 Gallon Essential Oils Still (Upgrade)

This product is for customers who have previously purchased a complete 8 gallon distiller and already have a heat source. This product includes "boiler side" still and parts plus connection tubing only.
The Still Includes
100% pre-built.

An 8 gallon boiler.

Stainless connection tubing and fittings

Built in safety pressure relief valve (set to 5psi).
Product Details
Note, distilling alcohol without federal and state permits or licensing is illegal. It is the customer's responsibility to research their local, state, and federal laws and abide by those laws. Clawhammer Supply is not responsible for any damage or injury caused by either misuse or unlawful use. Read our complete terms of service before buying.
We do not ship this product to North Carolina.
Praise from our customers
It shipped the same day I ordered it and was at my door 3 days later. The parts went together like a dream. Everything fit exactly as it was supposed to. The video instructions made this build very easy.
Jimmy F.
Lakeland, Florida