Hop Dropper - 1.5" Tri-Clamp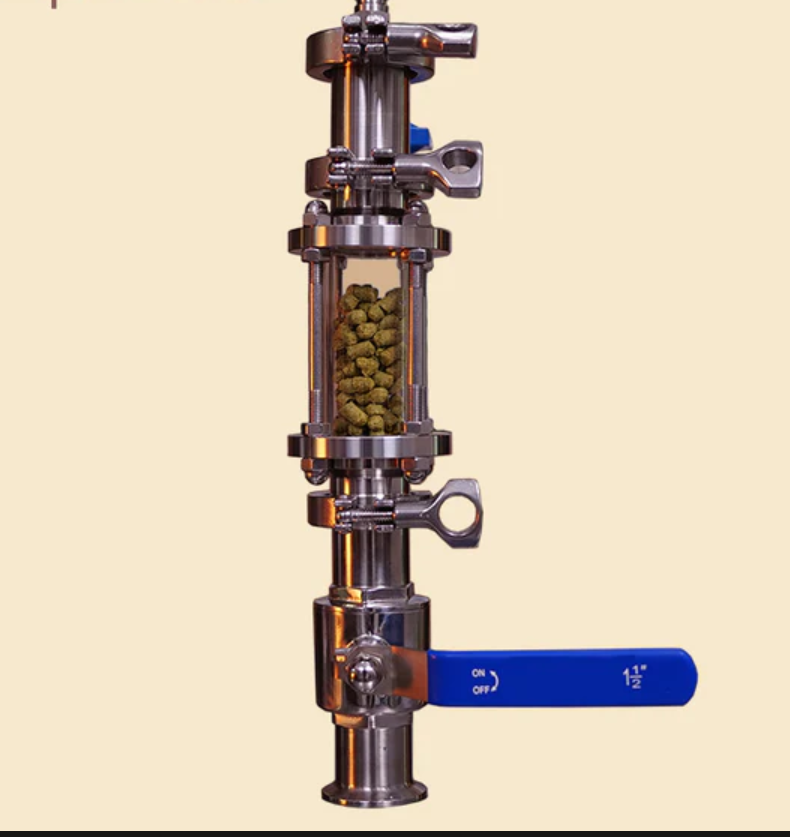 The main advantage of the dry hopper kit is the ability to add hops to a closed, pressurized fermenter without exposing the beer to oxygen.
Includes:

1.5" Sight Glass
1.5" Ball Valve
1.5" Pressure Relief Valve Adapter
1.5" Cap With Gas Post
All Necessary Gaskets and Tri-Clamps
Benefits:
Purge Hops With CO2 for No Oxygen Dry Hopping
Dry Hop Under Pressure
Praise from our customers
It shipped the same day I ordered it and was at my door 3 days later. The parts went together like a dream. Everything fit exactly as it was supposed to. The video instructions made this build very easy.
Jimmy F.
Lakeland, Florida